In This Issue
In the Spotlight...
Left Column:
Right Column:
---
In a 20-page letter, Board of Regents Chancellor Merryl Tisch and soon-to-be acting Education Commissioner Elizabeth Berlin offered a host of proposals that would dramatically change education policy in New York State.
The letter, a response to a series of pointed questions from Governor Andrew Cuomo's office, is the first comprehensive look at the changes that the Board of Regents and State Education Department are willing to support as the Governor continues to push for controversial changes to the way teachers are hired, fired and evaluated. The letter includes proposals around school funding, improving school integration, and passing the DREAM Act.
While some of the changes were in direct response to issues raised by Governor Cuomo's office, others were unsolicited. Click
here
for details.
Read all of Governor Cuomo's questions to Chancellor Tisch and Dr. King (as outlined in a letter by his Director of State Operations, Jim Malatras)
here
, and the complete letter in response from Chancellor Tisch and Acting Commissioner Berlin,
here
. Click
here
to read the NYS PTA response to this letter.
---
After a strong showing by Republicans in state-level elections last month, lawmakers and governors—new and re-elected—are turning their attention to the 2015 legislative sessions, where such issues as common standards, testing and school choice are likely to dominate the education policy debate.
Added to the political mix is a generally improving economic climate. This could turn up the heat on lawmakers in many states to raise K-12 spending, at a time when some are already re-examining how they allocate money for public schools.
Click
here
for the full article.
---
In the continuous discussions of revising the Elementary and Secondary Education Act (ESEA), the national Republican leadership is proposing changes in the scope and timing of federally mandated student testing.
US Secretary of Education Arne Duncan has also called for overhaul of the ESEA, although with different goals.
The ESEA is long overdue for a complete revision and adoption, and these proposals are a glimpse into possible discussions in Washington.
To read more, visit:
---
It's a sobering fact with significant impact on youth with disabilities: as they enter the work force, they earn 37 percent less (or only 63 cents for every dollar) than their typically-developing peers do. Even those who have a high school diploma earn $6,500 less per year. This is why it continues to be important to advocate for PTA's position that students with disabilities must have a valuable high school diploma. The data comes from the US Census and
disabilitystatistics.org
.
Among the good news in December was the passage of the ABLE Act, a law that will allow people with disabilities to open special accounts, modeled after 529 college savings plans, to pay for education and other expenses. While this is a great first step, some issues remain to be taken care of before we feel the full impact of the law. Each state now has to put regulations in effect so that the accounts can be set up. See "ABLE Accounts: 10 Things You Must Know"
here
. More information will follow as the process continues.
---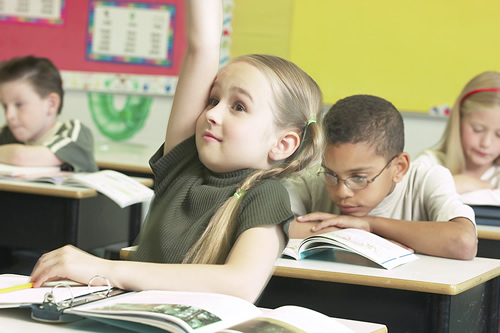 These controversial learning standards have transformed the way the nation's youngest students are taught even the most basic of subjects.
For the complete story from the
Buffalo News
, click
here
.
---
NYS PTA now has a Mobile Phone App that we launched just before Convention! If you haven't downloaded it yet, please go to your iTunes or Google Play store and search for "NYS PTA". You gain access to news, our
Resource Guide
, advocacy news, directory information, the PTA Online Store, Capwiz, Bylaws EZ, events and much more.
If you are on the PTA website from your mobile phone or tablet, you can click on the logos from the home page located in the lower left column.
---
Governor Cuomo has released proposed regulations for the Compassionate Care Act medical marijuana program. Read more
here
.
---
At the last NYS PTA Convention, the Herbal Cigarettes Resolution was updated to include the synthetic cannabinoid Spice. The US Drug Enforcement Administration (DEA) has added an additional three new strains of synthetic marijuana to their list of banned substances. Classifying these drugs as Schedule I drugs is considered "necessary to avoid an imminent hazard to the public."
---
The US Food and Drug Administration (FDA) has issued a strong advisory to consumers against the use of Miracle Mineral Solution (MMS), a product marketed as a treatment for autism, cancer and other serious diseases.
According to the FDA, MMS "produces chlorine dioxide, a potent bleach," that when used as directed "can cause nausea, vomiting and diarrhea."
The FDA warns:
"Consumers who have MMS should stop using it immediately and throw it away."
Learn more about MMS warnings and misleading claims:
---