In This Issue
In the Spotlight...
Left Column:
Right Column:
---
Graduation rates for students with disabilities still tend to fall behind those rates for public school high school students. In a recent report, the US Department of Education documented these numbers. Approximately
80% of high school students earn a diploma on time
. For students with disabilities, this number is
61%
.
While the number has improved, it is still not where it should be. Because these are national numbers, the graduation rates vary from state to state.
A key emphasis needs to be on increasing this graduation rate, and allowing all students to graduate with a diploma that is valuable.
More information can be found
here
.
---
Public school librarians and libraries across New York State are in danger of being eliminated due to budget constraints. It is time for parents and guardians to demand their
children's right to a strong and effective school library, staffed by a certified school librarian
.
Parents and guardians can show their support for school libraries by signing the American Library Association's '
Declaration for the Right to Libraries
'
here
.
For more information, see the April/May edition of the National PTA magazine
Our Children
.
---
Through summer internships,
students gain real-world skills
and cultivate a sense of pride and purpose.
They also see that they have something of
value to contribute to the world
. Internships can expose students to academic majors they never previously considered and provide them with real-world career preparatory skills.
For more, click
here
.
---
The Savino Medical Marijuana Bill (#S4406 and #S4406B) is scheduled to be moved out of the Heath Committee to the Finance Committee in the next two weeks and addressed on the Senate floor by the end of this legislative session.
NYS PTA opposes the legalization of marijuana, except for medical use approved by the Food and Drug Administration.
In its current form, the bill includes language in some provisions that
poses concern for easier access and abuse by youth
.
To review the bill, click
here
.
---
Heroin on College Campuses is a Hidden Issue
According to Inside Higher Ed, most colleges focus on substance use prevention and alcohol, marijuana and prescription drugs, but
do little to discuss heroin
. To read more about this, click
here
.
NYS Assembly Passes Overdose Antidote Legislation
The NYS Assembly has unanimously passed bill A8637. This bill
expands access to opioid antagonists
, by making it easier for healthcare organizations and pharmacies to distribute Narcan/Naloxone to those in need by allowing non-patient specific orders.
The Senate already passed the companion bill. The bill is now waiting to be signed by Governor Cuomo.
To view the bill, click
here
.
To find a provider who can come to your PTA meetings to
give an opiate overdose Narcan/Naloxone training free
of charge, click
here
.
Good Samaritan 911 Law Needs to be Promoted to Prevent Overdose Deaths
The numbers of opiate overdoses are on the rise in New York State. The good news is that with the availability of Narcan/Naloxone,
overdose reversals are also increasing
. However, not everyone has Narcan. Therefore, we need to increasingly share the message about the 911 Good Samaritan Law.
New York's 911 Good Samaritan law "protects you even if you shared drugs with others or possess paraphernalia
. The protections do not extend to outstanding warrants, probation or parole violations, drug sales and other non-drug crimes."
What should you do if you see an overdose?
Call 911; say the person is not breathing, start rescue breathing (mouth to mouth), give Narcan (if you have it), lay the person on their side once they resume breathing.
How do you recognize signs of an overdose?
If the person is unconscious and you can't wake them, breathing slowly or not at all, lips or nails are turning blue. Click
here
for more.
If your PTA wants to order posters and palm cards to spread the word, you can
order them free
from the NYS Department of Health
here
.
---
In lieu of proposed regulations from the federal Food and Drug Administration on electronic cigarettes, the state is considering several pieces of legislation that would
regulate or even ban the use and sale
of the popular new method of nicotine delivery.
Electronic cigarettes are battery-powered mechanisms that heat liquid nicotine so it may be inhaled as a vapor. The industry pushes the product as a safe alternative to combustible tobacco, but health experts and lawmakers are concerned that
e-cigarettes may still be dangerous
to the user's health, could be harmful to bystanders and are
marketed towards youth
.
For more info, click
here
.
---
If you need information to support advocacy on a particular PTA position, or to develop an education program around wellness issues, click
here
.
---

Help Keep Guns Away from Kids
New Yorkers Against Gun Violence's top legislative priority this year is a Child Access Prevention (CAP or safe gun storage) Law (A8293 or Nicholas's Law). The bill has been named after Nicholas Naumkin, a
12-year-old who was accidentally shot and killed
in December 2010 by a friend while visiting his house on a playdate.
Although New York City and Westchester County have CAP laws, New York State does not.
This effectively means that if a child accesses a gun that is not safely stored, virtually no meaningful New York State penalty is imposed upon the gun owner – even if the child accidentally injures or kills another person or him/herself with the gun.

Twenty-seven states and the District of Columbia have safe storage or child access prevention laws
, some stronger than others.
For more information about the Coalition and CAP, click
here
.
To sign the petition for Nicholas's Bill and to forward the link, click
here
.
---
Please find the following updates to our previous article posted in the
February 2014 "Advocacy Newsbriefs…"
relative to the following facts regarding STDs as reported by the AIDS Institute of the NYSDOH.
Updates provided compliments of Mary Beth Vannucci of NYSDOH; new data obtained follow in parentheses.
One in four adolescents are likely to acquire an STD.
This rises by one to two for sexually active people by age 25.
Chlamydia is the most commonly reported communicable disease in NYS.
100,000 cases
were reported in 2010. Statistics show nearly
three out of four
are ages 16-24 and one of three are aged 15-19. (
**
In 2012, chlamydia is the most commonly reported communicable disease in NYS with
over 100,000 cases
reported. Statistics show nearly
two out of three
cases are ages 15-24 and one of three are aged 15-19.)
Gonorrhea is the
second
most commonly reported STD in NYS with
18,000 cases
reported in 2010.
Two out of three cases
were aged 15-24. (
**
In 2012, gonorrhea is the
third
most commonly reported STD in NYS with more than
22,000 cases
reported.
One out of two of these cases
were aged 15-24.)
There were
3,732 newly diagnosed cases
of HIV infection in 2011. One in five cases were under the age of 25. (
**
In 2012, there were
3,306 newly diagnosed cases
of HIV infection in 2012. One in five cases were individuals under the age of 25.)
There were
13,859 births
to women 19 years of age or younger with
30%
of this group aged 17 or younger in 2011. (
**
In 2012, there were
12,733 births
to women 19 years of age or younger, with
29%
of this group aged 17 or younger.)
---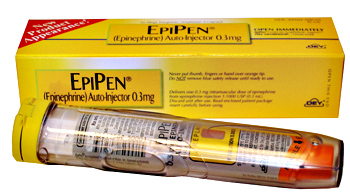 A Manhattan lawmaker is sponsoring several pieces of legislation that would require
schools, daycare centers and overnight camps to stock EpiPens on-site
and train certain personnel to administer the drug.
An EpiPen is used to deliver a measured dose of epinephrine, or adrenaline, to curb the effects of an allergic reaction.
For more information, click
here
.
---